Reinee had fun chasing lizards today. I actually saw one this time. They are very skinny and move faster than a shadow. She'll never catch one and wouldn't know what to do if she did. She just likes to leap and bound over the bushes in the chase.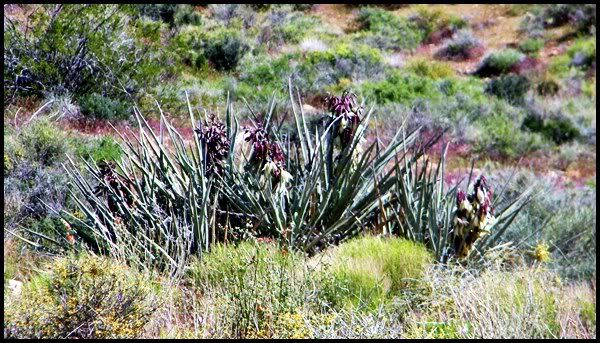 Flowers are abundant in the desert this year. A great time for photography. This yucca will be a knockout when the blooms burst out.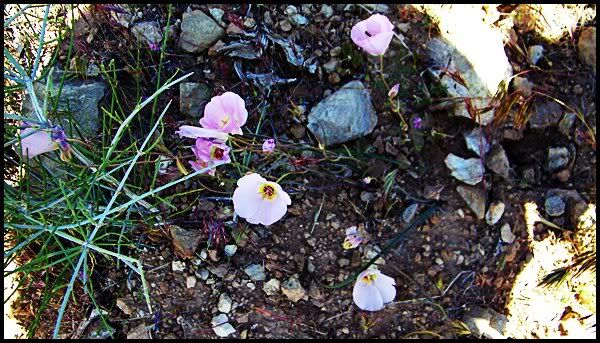 Sego lily (to the right) is the Utah State Flower.
I've put together a slide show from today's run. It shows water in the Virgin River. At the end of the walk we spotted some hikers climbing the hill where we started out.
Here's a link to the slide show: